Course Specifications
Holes: 9
Par: 34
Distance: 5219m (men)
4695m (ladies)
This nine-hole golf course is situated in the picturesque town of Sabie and is flanked by part of the Drakensberg mountain range boasting panoramic views of the surrounding town, plantations and natural features.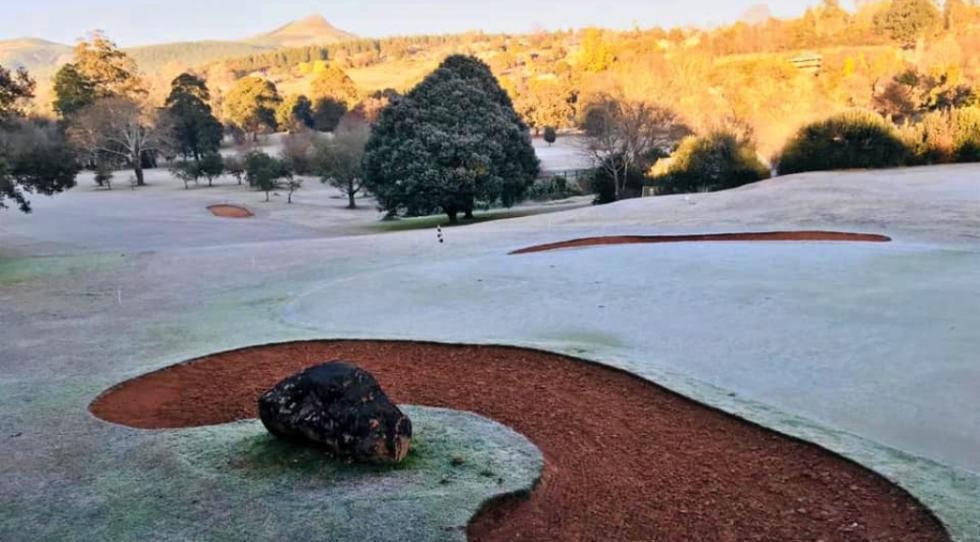 Background

The late Mr Dick Claunch, previous manager of the club, believed the Sabie golf course to be the most scenic course north of Cape Town and on top of that has much better weather. But this little nine-hole is not to be taken lightly as it is known for putting even the most confident players in their place. The grounds are tucked between mountains on a property that has just enough level ground for the clubhouse.

Historically Speaking
Locals claim that the club is in the region of a hundred years old this decade. The history of the club is somewhat sketchy but it is known that the current clubhouse was built in the 1950s by an American who was involved with mining in the area. Before that the clubhouse was at Glynn Hall which is the reason why the first tee box is over in the corner of the property and not at the current clubhouse.
More Recently
About ten years ago Dick put together a group of investors and interested people and tendered for the management of the club. At the time things weren't looking so good for the club and it was in dire need of some attention.
Some R2million was invested in the property just to get everything in better shape. The entire place was painted, new furniture and equipment bought and the work began to get the course and clubhouse on par.
The rough had to be cut four times to get it down to three inches. The team had to hire extra hands to rake up all the grass cuttings while the lawn mower chewed up hundreds of lost balls. Some of the fairways were also widened or narrowed to improve the course.
While Dick got the ball rolling (no pun intended), he left the business in the capable hands of his daughter, Leanne, who since 2017, assisted by her husband Johan, takes care of the running of the club. Together with recently appointed Food and Beverage Manager, Lizelle, they have made the club more wife- and child friendly. "It's a family gathering place as much as it is a golf course." Leanne explains. They offer many specials and treats like their pizza nights every Friday which has become extremely popular. There are also indoor- and outdoor kiddies play areas to keep the kids busy and happy. The club has grown from only 15 members in 2010 to over 200 currently.
The Course

What makes the course somewhat challenging is the combination of all the big trees and some rather narrow fairways. Some players don't like to play here because they say it is too difficult and technical. The course is however well known and many players like to test themselves against this formidable little beast.

Facilities include a function venue, halfway house, putting green, golf carts and golf club hire to mention just a few. Members and visitors are always welcome but the club is closed on Mondays, except during school holidays.

Get in touch:
013 764 2282
© Sabie Country Club 2021 - All rights reserved
Website by The Webstar